Partner Branding

We provide an Account Branding service for our existing clients. Backed by a powerful user friendly and interactive web based state of the art research application software, your account can be customized to match your corporate website colors, name and logo.
---
By having your account and reports branded, it provides a seamless ordering and reporting system for your clients.
BEFORE: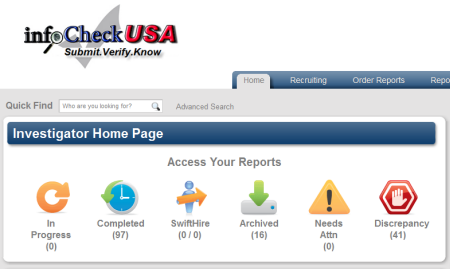 AFTER: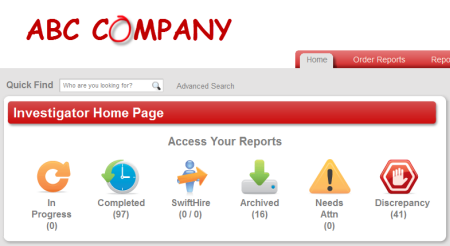 Benefits of a Branded Screening System:
Seamless Extension of your company or organization
Brand and Promote your company or organization
Cost: $49.95 (One Time Fee)
NOTE: You must have an InfoCheckUSA account already established. Just submit a SUPPORT TICKET by clicking GET STARTED below with your request for your account to be branded along with your Company Name and Company ID. Your account will be billed the one-time fee. The branded configuration will take 2 business days and you will be notified when complete via your Support Ticket.
---